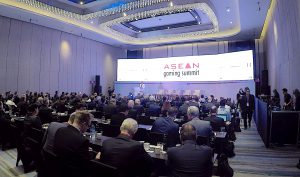 AGB Nippon is an intelligence service designed to inform and educate the Japanese business community about the global gaming industry. Providing up-to-date, unbiased and accurate information, the service fills a gap in the market by offering the latest news and in-depth analysis in Japanese. It will also keep readers abreast of developments in Japan as the industry grows and takes shape.
Asia Gaming Brief is a market intelligence, events and networking company focused on Asia Pacific's rapidly expanding gaming industry. Our vast network of contacts across Asia's land-based and online gaming industries mean we have our finger on the pulse of all things gaming, from the latest trends and hottest products through to changes in regulation and emerging jurisdictions. AGB's platforms provide essential and timely information through digital and print publications, with in-depth articles and breaking news updates.
AGB produces world-class conferences, cocktail parties, and award shows across the world including Australia, Macau, Philippines, Japan, Cambodia, and Thailand that bring together the Who's Who of the industry.